$50.00
no certificate
- OR -
$75.00
with CEU Certificate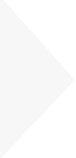 1.2 CEUs :: 12 Contact Hours :: Self-Paced :: Instructor Support :: 6 Month Subscription
Course Description
Become a Skilled Proofreader or Copyeditor
If you're looking for a new career path or if you're a writer who wants to improve your writing skills, learning how to proofread and copyedit with our easy to follow, in-depth course, may be just what you need. Learning these specialized skills will help improve your overall writing ability and may provide a career path that is both lucrative and in high demand. In today's world, proofreaders and copyeditors are sought after not only in the corporate environment and Internet-related ventures, but also by start-up companies, small businesses, and entrepreneurs. Freelance proofreading jobs are bountiful, and many companies offer work-from-home opportunities as an additional benefit.
This online course will cover:
Exactly what proofreading and copyediting will entail.

The tools you need to be an efficient proofreader or copyeditor.

The basic skills you need to learn, taught to you in an easy-to-understand manner.

Step-by-step instruction on how to proofread or copyedit.

How to apply your newly learned skills.

Tips to make you a professional proofreader or copyeditor with just a little practice.

How to proofread and copyedit different kinds of writing such as fiction, blogs and articles.

How to proofread and copyedit your own work.

How to secure employment as a proofreader or copyeditor.

How to start your own proofreading or copyediting business upon completion of the course.

Current salary information.

Practice exercises to implement your new skills.
This course is designed for everyone, regardless of education, experience, or background. No matter who you are or what you want to achieve in life, gaining proofreading and copyediting skills will improve your written communications, help you think more clearly, and perhaps start you on the road to a brand new career.
---
* Instantly download, print, and share your CEU Certificate at course completion (additional shipping/handling charges apply for hard copy delivery). UniversalClass™ offers many wonderful learning tools including an online portfolio service that manages all your course completions and CEUs.
Request More Information

Have a question? Contact us for more information.
Course Lessons
Lesson 1. Introduction to Proofreading and Copyediting

This lesson describes how you can use proofreading and copyediting skills in your career.

Lesson 2. The Use of Style Sheets and Style Guides in Proofreading and Copyediting

This lesson explains a basic definition of style guides and sheets and to understand why they are important in copyediting and proofreading.

Lesson 3. Finding the Appropriate Style Guides

This lesson helps you become familiar with the different style guides available and to recognize the importance of the guide that you use in relation to the content of text.

Lesson 4. How to Create and Use a Style Sheet

This lesson describes how to create and use a style sheet as a copyeditor or proofreader.

Lesson 5. Proofreaders' Marks and How They Are Used to Copyedit and Proofread

This lesson describes what proofreaders' marks are and how to use them to copyedit or proofread bodies of work.

Lesson 6. Your Job as a Proofreader

This lesson helps you gain an understanding of the tasks performed by a proofreader.

Lesson 7. How to Proofread

This lesson discusses how to learn to be an efficient and capable proofreader.

Lesson 8. Proofreading Practice

This lesson gives you the chance to gain a little practice proofreading a body of work using proofreaders' marks.

Lesson 9. The Job of a Copyeditor

This lesson helps you learn the individual tasks that a copyeditor completes when editing a body of work.

Lesson 10. How to Copyedit

In this lesson you learn how to copyedit different types of copy and acquire tips to help you be a more effective copyeditor.

Lesson 11. Copyediting Practice

This lesson is to get practice copyediting a body of text.

Lesson 12. How to Copyedit or Proofread Your Own Work

This lesson shows you how to successfully copyedit and proofread your own work.

Lesson 13. Copyediting or Proofreading as a Career

The object of this lesson is to gain knowledge of the skills and education required to work as a proofreader or copyeditor within a company or as a freelancer. Also, to become informed on the current pay for freelance and company-employed copyeditors and

Final Exam (as Lesson 14)

Final Exam
| | |
| --- | --- |
| Course Title: | Proofreading and Copyediting 101 |
| Languages: | English - United States, Canada, United Kingdom, Australia, New Zealand, and other English speaking countries |
| Category: | |
| Course Number: | 8900117 |
| Course Type: | How To |
| Course URL: | http://proofreading101.onlineclasses.com |
| Instructor: | Daphnee St.Val |
| Syllabus: | View Syllabus |
| Grading Policy: | Earn a final grade of 70% or higher to receive an online/downloadable CEU Certification documenting CEUs earned |
| Assessment Method: | Lesson assignments and review exams |
| Duration: | Continuous: Enroll anytime! |
| Requirements: | View Technical Requirements |
| Course Fee: | Basic Course: $50.00 (no CEU Certification) |
| | with CEU Certification: $75.00 |
Average Lesson Rating: (2318 votes)





"Extraordinarily Helpful"

1.2 CEUs
12 Contact Hours

Document Your Lifelong Learning Achievements
Earn an Official Certificate Documenting Course Hours and CEUs
Verify Your Certificate with a Unique Serial Number Online
View and Share Your Certificate Online or Download/Print as PDF
Display Your Certificate on Your Resume and Promote Your Achievements Using Social Media
| | |
| --- | --- |
| CEU Value: | 1.2 IACET CEUs (Continuing Education Units) |
| Standard: | Course Adheres to the ANSI/IACET 1-2007 Standard |
| CE Accreditation: | Universal Class, Inc. has been accredited as an Authorized Provider by the International Association for Continuing Education and Training (IACET), 1760 Old Meadow Road, Suite 500, McLean, VA 22102. |
| Grading Policy: | Earn a final grade of 70% or higher to receive an online/downloadable CEU Certification documenting CEUs earned |
| Assessment Method: | Lesson assignments and review exams |
Learning Outcomes
By successfully completing this course, students will be able to:
Describe the use of style sheets and style guides in proofreading and copyediting.
Demonstrate matching the appropriate style guides for various project types.
Demonstrate how to create and use a style sheet.
Describe proofreaders' marks and how they are used to copyedit and proofread.
Describe your job as a proofreader.
Demonstrate basic proofreading skills.
Describe the job of a copyeditor.
Demonstrate basic copyediting skills.
Describe methods for copyediting and proofreading your own work.
Summarize copyediting or proofreading career opportunities, and
Demonstrate mastery of lesson content at levels of 70% or higher.
An Introduction
Assignment
5
Assignment 1: Proofreading and Copyediting
Assignment
20
Lesson 1 Exam
Exam
9
Assignment 2: Style Sheets and Style Guides
Assignment
40
Lesson 2 Exam
Exam
10
Assignment 3: Print and Online Style Guides
Assignment
30
Lesson 3 Exam
Exam
10
Assignment 4: Creating Style Sheets
Assignment
45
Lesson 4 Exam
Exam
10
Assignment 5: Proofreaders' Marks
Assignment
40
Lesson 5 Exam
Exam
9
Assignment 6: Proofreader's Responsibilities
Assignment
30
Lesson 6 Exam
Exam
10
Assignment 7: Proofreading Tips
Assignment
40
Lesson 7 Exam
Exam
10
Assignment 8: Proofreading Practice
Assignment
45
Lesson 8 Exam
Exam
10
Assignment 9: Copyeditor Job Types
Assignment
40
Lesson 9 Exam
Exam
10
Assignment 10: Copyediting Newspapers and Magazines
Assignment
30
Lesson 10 Exam
Exam
10
Assignment 11: Copyediting Practice
Assignment
40
Lesson 11 Exam
Exam
7
Assignment 12: Copyediting Your Own Work
Assignment
40
Lesson 12 Exam
Exam
10
Assignment 13: Education and Skills of Proofreader/Copyeditor
Assignment
40
Final Assignment
Assignment
10
Lesson 13 Exam
Exam
10
Final Exam
Exam
48
Total Points:
668
Student Testimonials
"I found all of the course helpful....The proofreading/copyediting course is very good instruction for building confidence and understanding." -- Ryan B.
"The lesson plans and the online sites have helped me in my position at work and I have been able to put the tips and skills I have acquired to good use....Thank you so much for the time that you took to put together this excellent course." -- Paula M.
"The practice was most helpful, as well as the information on how to get started with a proofreading/copyediting career and the salary info....[The instructor was] very timely in getting assignments graded, which is very much appreciated." -- Megan L.
"The entire course was helpful, I'm even more aware of everthing I write, whether it's an email or letter....I thought the instructor was professional and polite which made taking the course even more beneficial." -- Sue V.
"The instructor was very helpful and wonderful. I truly enjoyed her as a teacher and I look forward to taking more of her classes." -- Patrice W.
"The extra add on that the instructor included at the end of each lesson that we could printout and save for future fererence. Course was well organized." -- Helaine R.
"I found the practice exercies to be most helpful....I learned a lot from this course. It was great." -- Stephanie C.
Related Courses