$35.00
no certificate
- OR -
$60.00
with CEU Certificate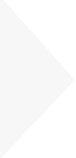 1.0 CEUs :: 10 Contact Hours :: Self-Paced :: Instructor Support :: 6 Month Subscription
Course Description
Welcome to this course on eBay: How to Buy and How to Sell on eBay. Whether you're looking for an antique or the latest in electronic gadgets, eBay is one of the most likely online resources for you to find what you're looking for. eBay can also be a lucrative home-based business for men or women looking to generate more income, whether you're struggling in a tough economy or you want to make extra money selling your crafts, collectables or even your car.
We hope you'll enjoy this basic how-to course regarding buying and selling on eBay. In this course, students will learn how eBay got started and grew from just an idea to a multi-billion dollar business in less than a decade.
We'll give you a brief background and tips on deciding what to sell on eBay, how to set up an eBay and PayPal account, and how you can bid for everything from a skein of yarn to rare jade and autographed collectibles to sports equipment to a new engine for your car.
Selling on eBay, the importance of creating good item descriptions and taking good photos of your items is covered in this course, as is encouraging loyalty and positive feedback that enhances your moneymaking efforts. The importance of customer service is also discussed in this course, as is a discussion of how best to resolve customer complaints or disputes. We'll also share ideas with you on what to do (and not do) when listing an item for sale or auction.
We'll show you how to make and send payments or items for your eBay purchases or sales, and how to make the best use of eBay's seller's tools. We'll wrap up the course with a brief mention of tips for success on eBay, setting up your own eBay store, and how to register your eBay business online.
---
* Instantly download, print, and share your CEU Certificate at course completion (additional shipping/handling charges apply for hard copy delivery). UniversalClass™ offers many wonderful learning tools including an online portfolio service that manages all your course completions and CEUs.
Request More Information

Have a question? Contact us for more information.
Course Lessons
Lesson 1: EBay: How it All Began

EBay connects millions of people wanting to sell, buy, or trade around the world and enjoy raving success at doing so.

Lesson 2: Setting up an Account on eBay

Setting up an account on eBay is not complicated, but there is information that you will be asked for. In this lesson, we will go over how to do this.

Lesson 3: Deciding What to Sell on eBay

In this lesson, we will talk about popular items to sell on eBay. We also will talk about what items to stay away from and what items or services are illegal to sell.

Lesson 4: Buying on eBay

Items listed for sale on eBay may either be bid upon or listed under a "Buy it Now" option.

Lesson 5: Setting Up a PayPal Account

The basics of how to set up a PayPal account are explained in this lesson.

Lesson 6: Selling on eBay

There are a few extra steps you need to take to become a seller.

Lesson 7: Listing Items on eBay

In this lesson, we will cover how you can list your items on eBay, the importance of choosing the right category for your item, describing your item, the importance of pictures, and how you set a bid amount or price that you can get for your item.

Lesson 8: Accepting and Sending Payments

In this lesson, we will cover a variety of options and choices that you can make when accepting or sending payments.

Lesson 9: Shipping Items

Once the item is ready for shipment, it is time to figure out the best way to send your packages.

Lesson 10: eBay Seller Tools

Understanding both ends of the buying and selling spectrum will help you not only buy and sell for profit on eBay but take advantage of all the opportunities, options, and tools that eBay offers.

Lesson 11: The Importance of Customer Service

Treat your customers the way you would like to be treated if you were buying a product.

Lesson 12: Dispute Resolution

How you deal with difficulties will also have a large impact on the reputation and customer feedback you receive on eBay.

Lesson 13: Tips to Success on eBay

Taking certain steps to ensure a successful business endeavor as an eBay seller requires focus, organization, and a good degree of customer service.

Lesson 14: Setting Up an eBay Store

Opening an eBay store may offer you an advantage over individual listings or auction items.

Lesson 15: Legal Issues with eBay

Financial responsibilities and tax obligations go hand in hand with starting a profitable eBay business.
| | |
| --- | --- |
| Course Title: | How to eBay 101 |
| Languages: | English - United States, Canada, United Kingdom, Australia, New Zealand, and other English speaking countries |
| Category: | |
| Course Number: | 7550548 |
| Course Type: | How To |
| Course URL: | http://ebay.onlineclasses.com |
| Instructor: | Cathleen Chouinard |
| Syllabus: | View Syllabus |
| Grading Policy: | Earn a final grade of 70% or higher to receive an online/downloadable CEU Certification documenting CEUs earned |
| Assessment Method: | Lesson assignments and review exams |
| Duration: | Continuous: Enroll anytime! |
| Requirements: | View Technical Requirements |
| Course Fee: | Basic Course: $35.00 (no CEU Certification) |
| | with CEU Certification: $60.00 |
Average Lesson Rating: (907 votes)





"Extraordinarily Helpful"

1.0 CEUs
10 Contact Hours

Document Your Lifelong Learning Achievements
Earn an Official Certificate Documenting Course Hours and CEUs
Verify Your Certificate with a Unique Serial Number Online
View and Share Your Certificate Online or Download/Print as PDF
Display Your Certificate on Your Resume and Promote Your Achievements Using Social Media
| | |
| --- | --- |
| CEU Value: | 1.0 IACET CEUs (Continuing Education Units) |
| Standard: | Course Adheres to the ANSI/IACET 1-2007 Standard |
| CE Accreditation: | Universal Class, Inc. has been accredited as an Authorized Provider by the International Association for Continuing Education and Training (IACET), 1760 Old Meadow Road, Suite 500, McLean, VA 22102. |
| Grading Policy: | Earn a final grade of 70% or higher to receive an online/downloadable CEU Certification documenting CEUs earned |
| Assessment Method: | Lesson assignments and review exams |
Learning Outcomes
By successfully completing this course, students will be able to:
Demonstrate mastery of lesson content at levels of 70% or higher.
Introduction
Assignment
5
Lesson 1 Exam
Exam
7
Lesson 2 Assignment
Assignment
25
Lesson 2 Exam
Exam
8
Lesson 3 Assignment
Assignment
25
Lesson 3 Exam
Exam
9
Lesson 4 Assignment
Assignment
25
Lesson 4 Exam
Exam
10
Lesson 5 Assignment
Assignment
25
Lesson 5 Exam
Exam
9
Lesson 6 Assignment
Assignment
25
Lesson 6 Exam
Exam
9
Lesson 7 Assignment
Assignment
25
Lesson 7 Exam
Exam
10
Lesson 8 Assignment
Assignment
25
Lesson 8 Exam
Exam
10
Lesson 9 Assignment
Assignment
25
Lesson 9 Exam
Exam
10
Lesson 10 Assignment
Assignment
25
Lesson 10 Exam
Exam
9
Lesson 11 Assignment
Assignment
25
Lesson 11 Exam
Exam
10
Lesson 12 Assignment
Assignment
25
Lesson 12 Exam
Exam
9
Lesson 13 Assignment
Assignment
25
Lesson 13 Exam
Exam
10
Lesson 14 Assignment
Assignment
25
Lesson 14 Exam
Exam
10
Final Assignment
Assignment
10
Lesson 15 Assignment
Assignment
25
Lesson 15 Exam
Exam
10
The Final Exam
Exam
70
Total Points:
575
Student Testimonials
"I thoroughly enjoyed this whole course. Thank you Universal Class for offering it." -- Deborah C.
Related Courses